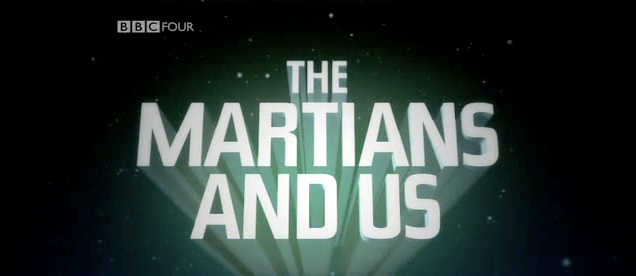 BBC: The Martians and Us
\
This three-part documentary explores how UK writers pioneered and remained in the vanguard of one of the world's most popular literary genres.

An actor as HG Wells in his imaginary time machine.
1. FROM APES TO ALIENS
How HG Wells captured man's fascination with evolution to father a new form of fiction


George Orwell
2. TROUBLE IN PARADISE
Exploring the frightening future dystopias imagined by Orwell, Huxley and others.


A scene from apocalyptic drama Threads) 3. THE END OF
THE WORLD AS WE KNOW IT
The annihilation of humanity, as portrayed by British writers such as John Wyndham

The series is narrated by Peter Capaldi and was produced by Rachel Bell for Blast Films. Contributors include Arthur C Clarke, Brian Aldiss, Doris Lessing and Kim Newman.
Below are the links to the web pages where this tv show, BBC: The Martians and Us, can be watched in the browser for free without the need of any special plug-in or download or registration:
links:
4
Veoh Part 1 " FROM APES TO ALIENS" (1 of 2)
view on full site